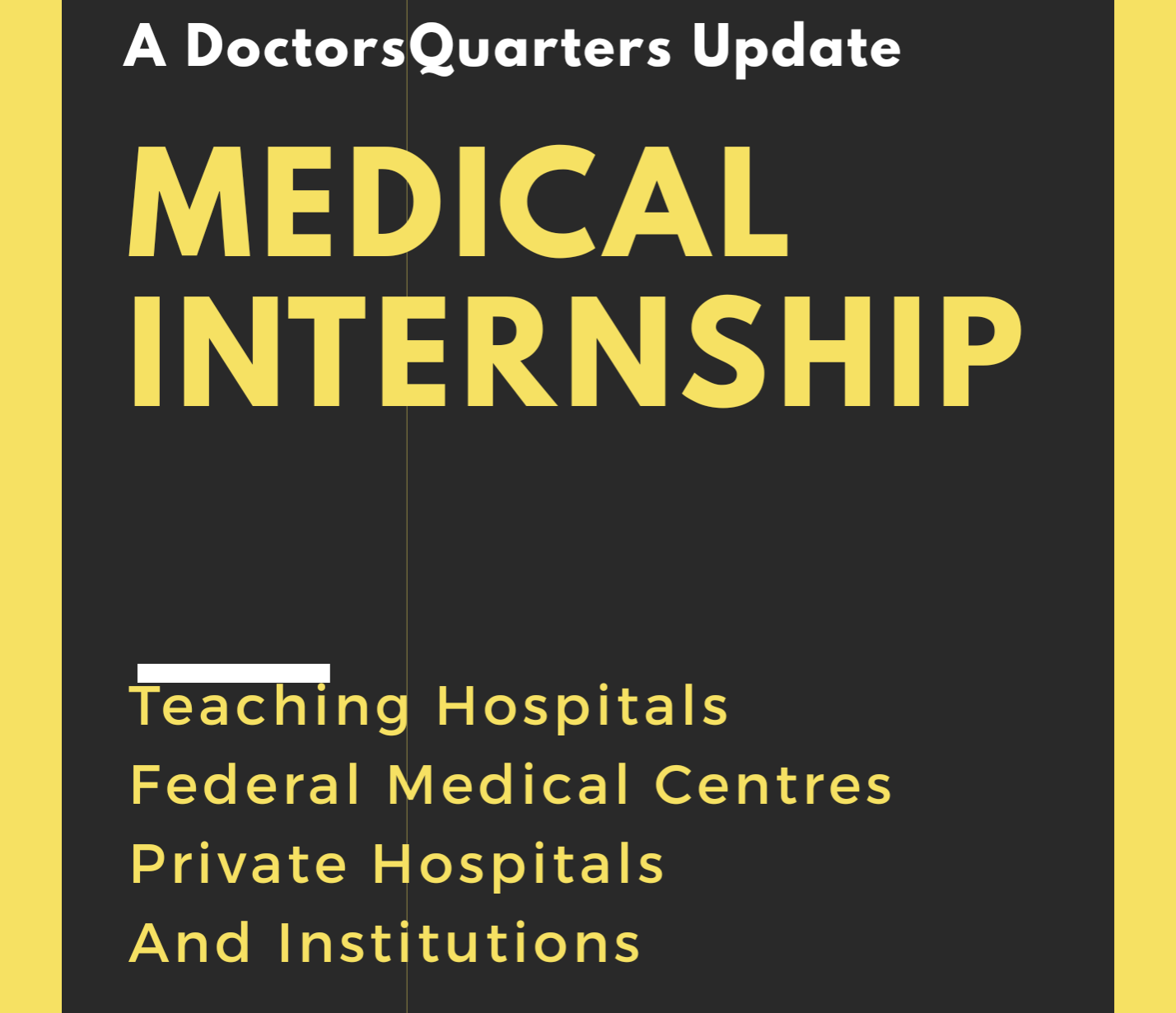 Applications are hereby invited from suitably qualified candidates for appointment in the University of Nigeria Teaching Hospital, Ituku-Ozalla, Enugu into the following one-year internship positions;
POSITIONS
House Officers
Dental House Officers
Pharmacy Interns
Physiotherapy Interns
Radiography Interns
Medical Laboratory Science Interns
Nutrition and Dietetics Interns
Dental Therapy Interns
Dental Technology Interns
Nursing Interns
QUALIFICATIONS:
Candidates must possess the requisite degrees with certifications from a recognized University and must be registered in the appropriate governing council or board.
METHOD OF APPLICATION:
Candidates are to forward two (2) copies of type-written application addressed to The Director of Administration, University of Nigeria Teaching Hospital, Ituku/Ozalla, P.M.B 01129 Enugu.
The following should be enclosed;
Two copies each of certificate(s) and Testimonial(s)
Two copies of Curriculum Vitae
Two copies of Birth certificate or Sworn Declaration of Age
Two copies of Local Government Identification.
CLOSING DATE – 6 WEEKS FROM DATE OF THIS PUBLICATION (18-MARCH-2020), ie 24 April 2020
SIGNED:
Dr. Onodugo Obinna D (Chief Medical Director)
---
Candidates are encouraged to apply using the DoctorsQuarters e-Application Delivery Service platform by sending computer-scanned copies of documents/credentials via doctorsquarters@gmail.com and pay for our services.
If you have sent documents before, you don't need to send it again. Just proceed to contact the admin.
Official fee: None
 Parcel charge/Service: 2000
 Diamond/Access Bank: (DoctorsQuarters Medical Hub Ltd) – 0101257298
 Parcel deadline: 10th April 2020.
 Official deadline: 24th April 2020
Please, share with your friends, class, departmental and faculty Whatsapp groups. Contact the Admin on 08134891180.