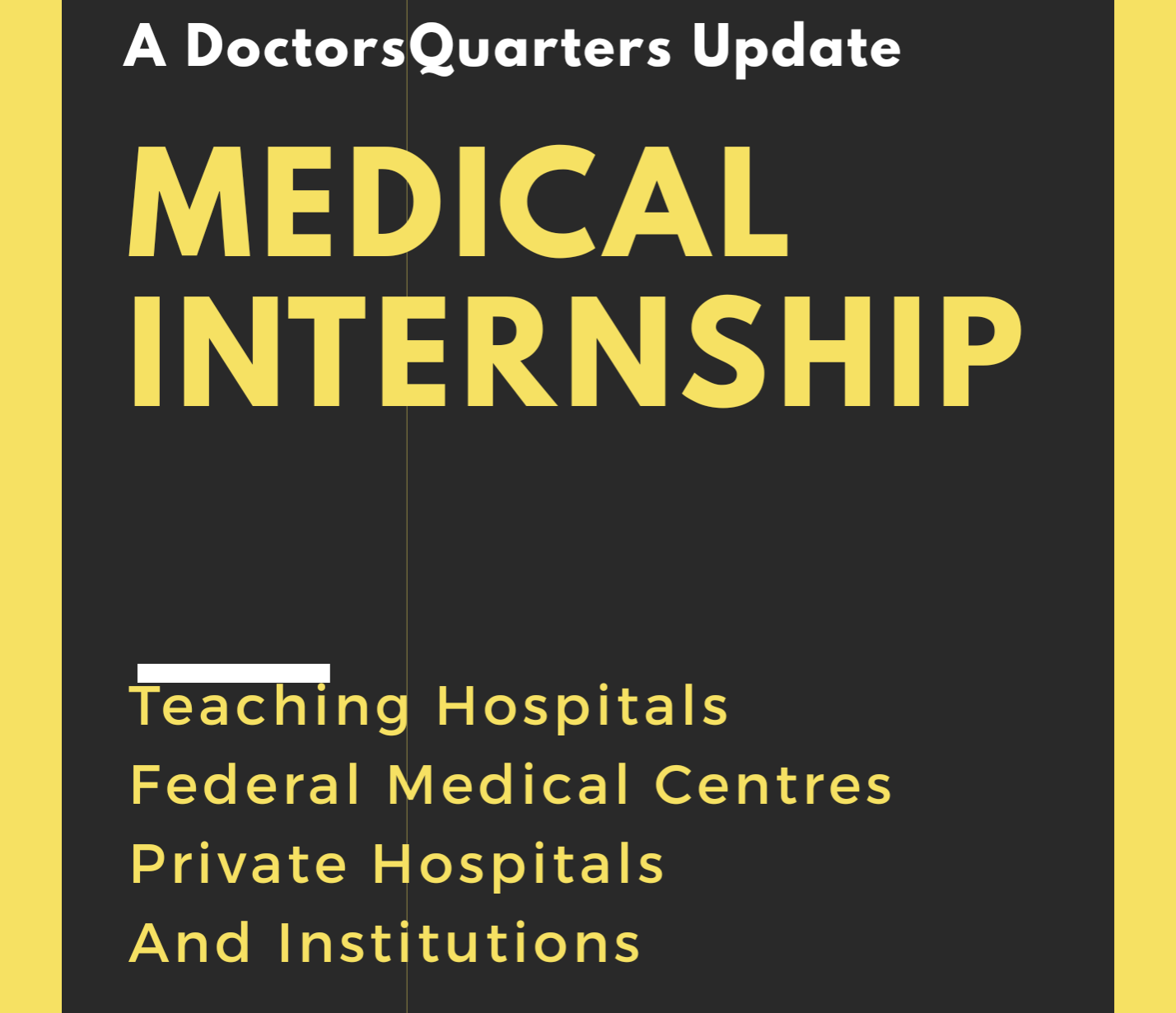 The Delta State University Teaching Hospital DELSUTH, Oghara hereby invites applications from suitably qualified candidates for the position of House Officer.
QUALIFICATIONS/ ELIGIBILITY
Candidates should possess and MBBS degree from a recognized university, which is registrable with the Medical and Dental Council of Nigeria.
All applicants must possess the provisional license of the MDCN.
METHOD OF APPLICATION
Eligible candidates are expected to forward the following:
Letter of Application
Curriculum Vitae
Certificate or Letter of Local Government of Origin.
Photocopies of other relevant documents
Certificate of provisional Registration with the MDCN.
Eligible candidates are expected to pick an application from the office of the Director of Administration with a non-refundable fee of Five Thousand Naira (N5000) only, payable to DELSUTH UBA Account: 1015605442
SUBMISSION OF APPLICATION
Interested candidates should submit their applications with relevant documents addressed to;
The Chief Medical Director,
Delta State University Teaching Hospital
PMB 07, Oghara
Delta State, Nigeria.
DEADLINE:
Applications should be submitted on or before 25th May 2020.
DATE FOR INTERVIEW
26th May 2020 – Screening Test
27th May 2020 – Oral Interview for only shortlisted candidates.
Venue – Main auditorium.
SIGNED: MANAGEMENT
---
Candidates are encouraged to apply using the DoctorsQuarters e-Application Delivery Service platform by sending computer-scanned copies of documents/credentials via doctorsquarters@gmail.com and pay for our services.
If you have sent documents before, you don't need to send it again. Just proceed to contact the admin.
Official fee: 5000
 Parcel charge/Service: 3000
 Diamond/Access Bank: (DoctorsQuarters Medical Hub Ltd) – 0101257298
 Parcel deadline: 15th May 2020.
 Official deadline: 25th May 2020
Please, share with your friends, class, departmental and faculty Whatsapp groups. Contact the Admin on 08134891180.