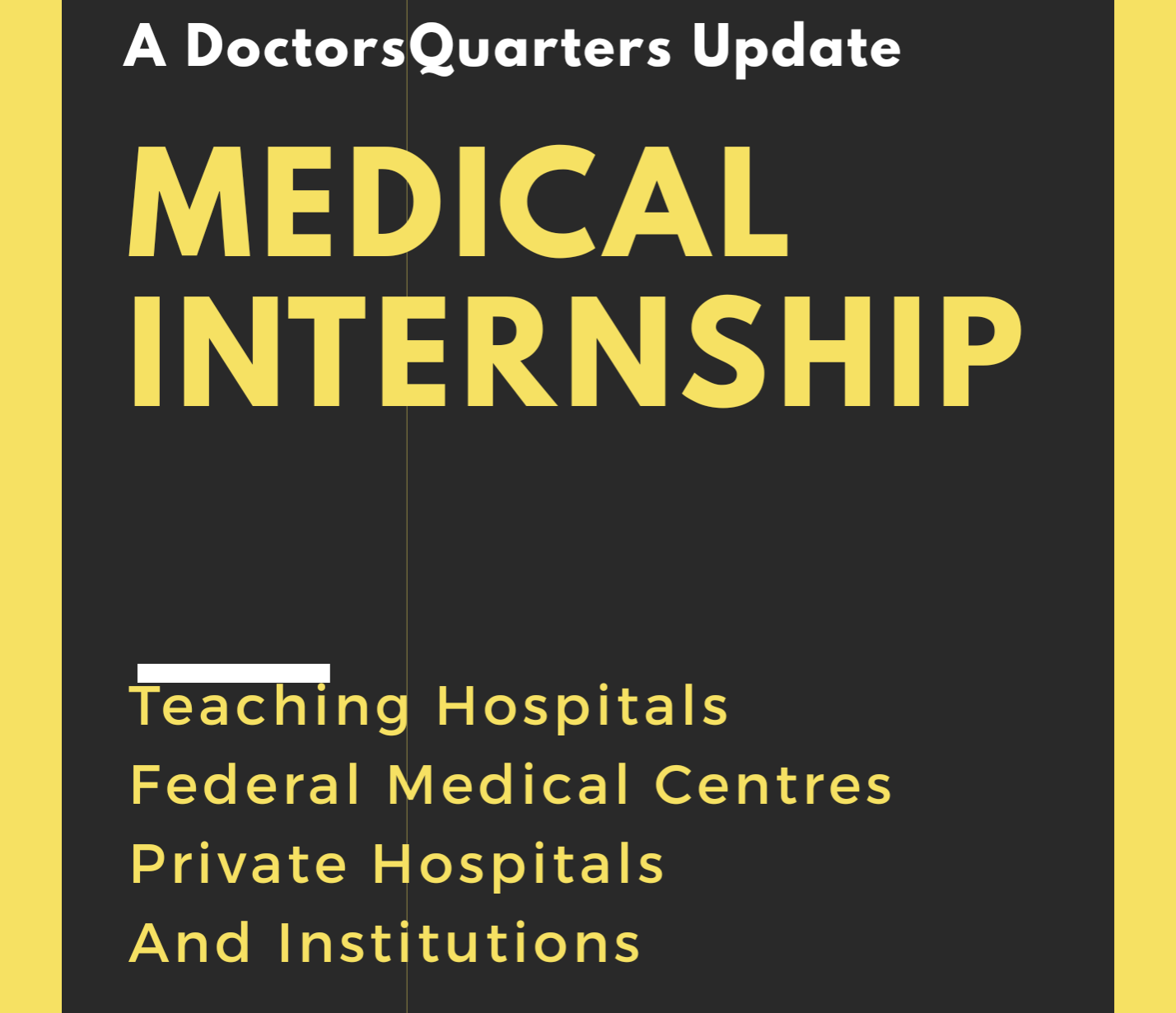 The Nigerian Army, invites applications from suitably qualified candidates for the limited vacancies available for 2020 Housemanship/lnternship training at 44 Nigerian Army Reference Hospital Kaduna (44 NARHK), 68 Nigerian Army Reference Hospital Yaba (68 NARHY) and Military Hospital Lagos (MHL) in the under-listed positions.
Medical House officers.
Dental House officers.
Pharmacy Interns
Physiotherapy Interns
Nurse Interns
MLS Interns
Radiography Interns
Dental Therapy Interns
Dental Technology Interns
Optometry Interns
Requirements:
All applicants must possess degrees in the relevant profession and valid provisional licenses with appropriate professional bodies.
Remuneration:
Remuneration is in with current scale as approved by the Federal Government
Method Of Application:
Applicants are to manually obtain an application form free of charge at Headquarters Nigerian Army Medical Corps, Bonny Cantonment Victoria Island Lagos.
The following documents should be submitted along side their handwritten application letter;
Curriculum Vitae
Current License
Registration or Oath
Degree Certificate or Notification (Statement) of Results
WAEC / O'Level Certificate
First School Leaving Certificate / Testimonial
Local Government Area Identification Letter
Birth Certificate / Statutory Declaration of Age
3 Recommendation Letter.
Address your Application Letter to:
The Honourable Minister,
Ministry of Defence,
Abuja
Through;
The Corps Commander,
HeadQuarters Nigerian Army Medical Corps,
Bonny Camp,
Lagos.
---
Candidates are encouraged to apply for delivery using the DoctorsQuarters e-Application Delivery Service platform by sending computer-scanned copies of documents/credentials via doctorsquarters@gmail.

com and pay for our services.
If you have sent documents before, you don't need to send it again.

Just proceed to contact the admin.
Official fee: None
 Parcel charge/Service: 2000
 Diamond/Access Bank: (DoctorsQuarters Medical Hub Ltd) – 0101257298
 Parcel deadline: 17th July 2020.
 Official deadline: Not yet stated.

Please, share with your friends, class, departmental, and faculty Whatsapp groups. Contact the Admin on 08134891180 for further details.