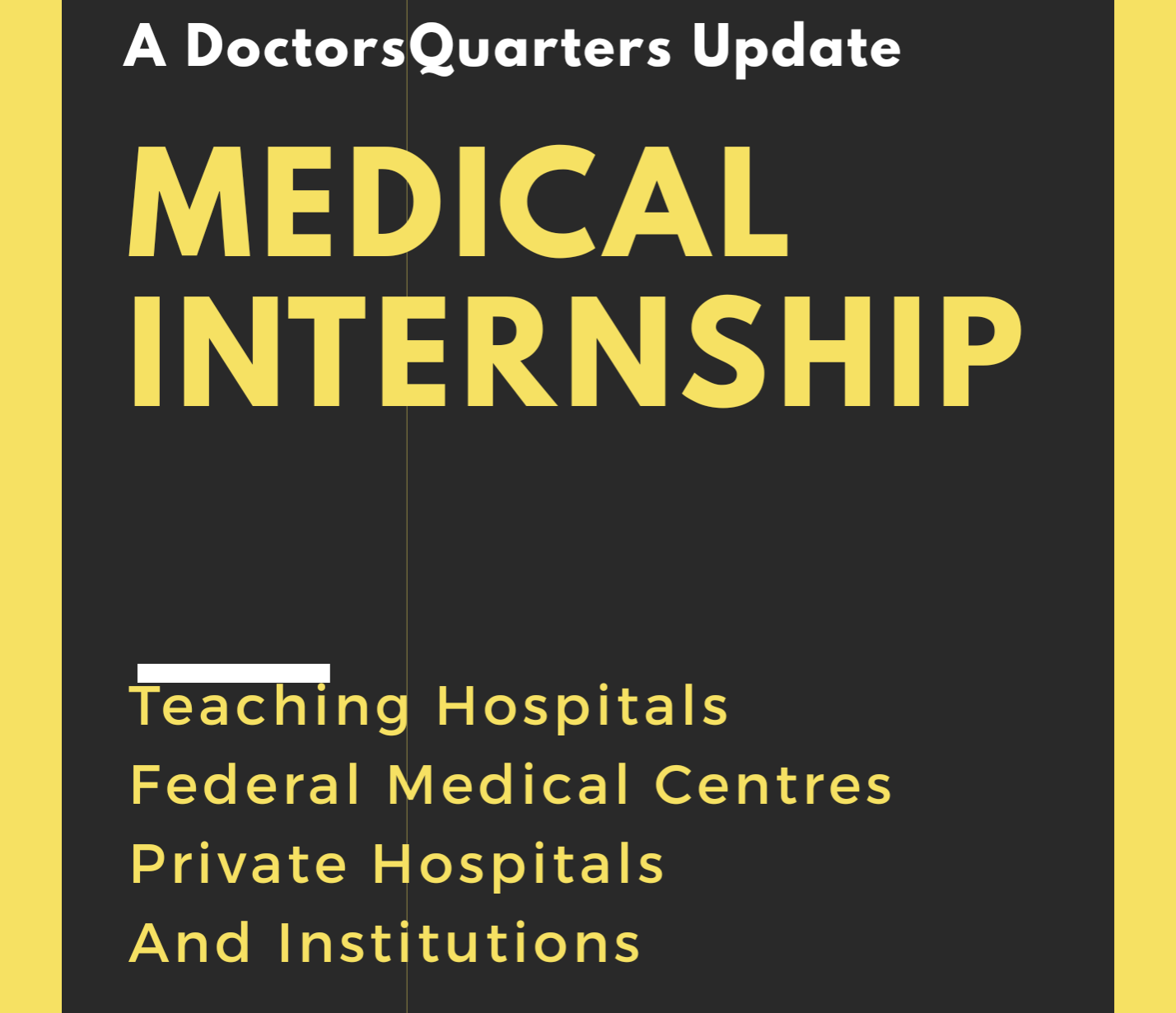 The University of Uyo Teaching Hospital UUTH, Uyo is currently accepting applications from suitably qualified candidates for the internship positions as stated below:
POSITION:
Medical House Officer
Pharmacy Interns
Medical Laboratory Science Interns
Radiography Interns
Physiotherapy Interns
Dental Therapy Interns
Dental Technology Interns
Nursing Interns
ELIGIBILITY:
Candidates must be in possession of a recognized university degree or its equivalent and a current temporary /practicing License issued by the their registration Council.
METHOD OF APPLICATION:
Candidates are required to apply manually to the Office of the Chief Medical Director, attaching all necessary credentials.
Requirements:
CV,
Application Letter (with phone number included),
License
Registration or oath
Degree Certificate or Notification (Statement) of Results
Waec / O'Level certificate
First school leaving cert / Testimonial
L. G. A Identification Letter
Birth Certificate / Statutory Declaration of Age.
3 recommendation letters.
---
To apply via our platform, kindly send computer-scanned copies of your documents via doctorsquarters@gmail.com and pay for our services. If you have sent documents before, you don't need to send it again.
Official fee: None
Parcel charge/Service: 2000
Diamond/Access Bank: DoctorsQuarters Medical Hub Ltd – 0101257298
Parcel deadline: 7 July 2020
Official deadline: Not stated